About Us – The Owners
Year Purchased: 2011
Why we chose Bahama Bay Resort and Spa:
We love Florida and DisneyWorld, and have visited numerous times since 2005. The weather and climate in Florida is just wonderful, with lots of sun all year round, giving a great escape from cold winters. DisneyWorld offers so much for families of all ages, and all our kids (aged between 17 to 6) love it and always want to come back – we always have a wonderful vacation in our wheelchair accessible condo!
Because we love coming to Orlando so much, we bought a place here. We chose a condo that we could really feel at home in and keep coming back to. We viewed many properties and resorts, and found Bahama Bay Resort & Spa to be an oasis of tranquility. It truly is the perfect place to relax after a day at one of the theme parks, or shopping. Our kids love the Bahama Bay Resort facilities so much – the pools, the splash park, the sandy beach, etc – that they are also quite happy to spend a day just relaxing and unwinding at Bahama Bay Resort. We have renovated our condo with all new furniture, new beds, new carpets, flat screen tvs and dvd players in all the rooms, etc. Therefore we hope you will enjoy it as much as we do!
Perfectly located, Bahama Bay Resort is just a few minutes drive from Disney World. It is also within easy reach of Universal Studios and LEGOLand. Even better, it is also within easy reach of many wonderful Florida beaches!
The Unique Benefits of this Condo – Wheelchair Accessible:
Something that sets our condo apart from many others is that it is wheelchair accessible, set on the ground-floor. There is a huge walk-in / roll-in shower, which is also much appreciated when it's time to bathe the little ones. Grandparents also love the walk-in shower, as it saves climbing into a tub.
Contact details:
Email: familyfield7@gmail.com
Or use our simple Contact Form.
You can also follow us on Twitter: DisneyFloridaCondo @3_bed_condo_FL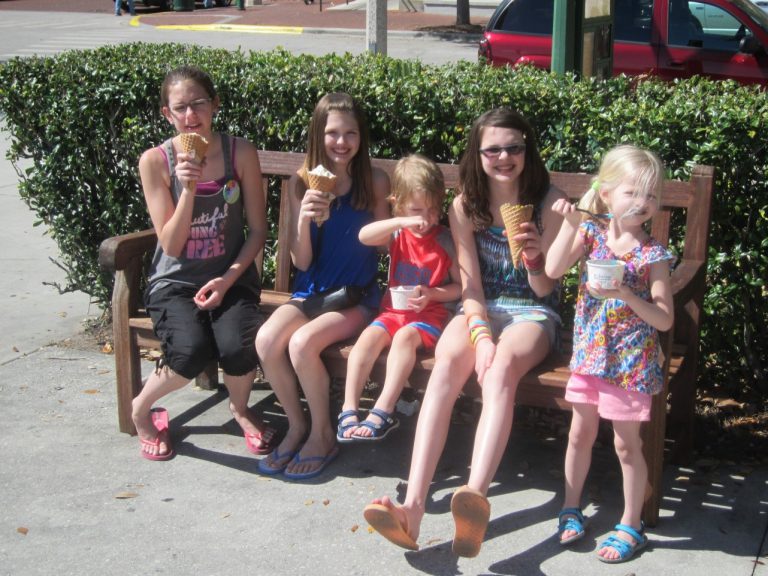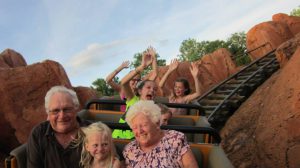 The kids enjoying their favourite ride (we call it The Runaway Train) with Granny & Grandpa.
Enjoy Big Thunder Mountain Railroad at Magic Kingdom, Walt Disney World, Orlando Florida.
---
Book with us now
Email: familyfield7@gmail.com