How to find us / Checking In
How to Find Us
Bahama Bay Resort & Spa is less than 30 minutes from Orlando International Airport (MCO). If you are renting a car at the airport, then make sure you have a few dollar bills for the Toll road from the airport to the I-4. Below is a Google map that you can search and use to plan your route to our Bahama Bay Resort condo. You can also click here to get more detailed directions to find us that you can download and print.
The team of gardeners immaculately maintain the resort all year round.
Checking-in at the Clubhouse
You will notice immediately on arrival that Bahama Bay is a secure, gated resort. The security guard will direct you to the Clubhouse to check-in. The Clubhouse is just past Bahama Bay's most famous resident "Crocodili" – but don't worry, it's not real!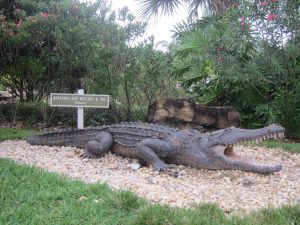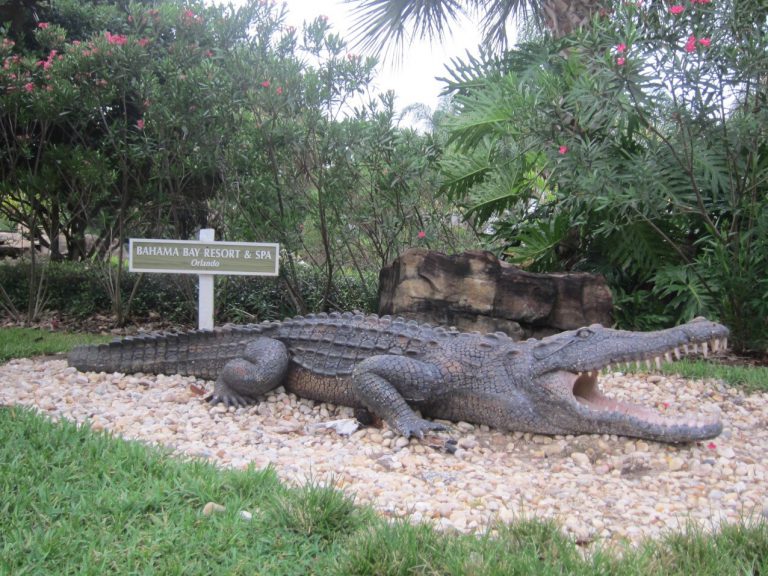 The Clubhouse is where you will check-in, and receive the card-keys to the condo. You will also receive an information pack telling you all about the resort facilities. You will also receive a map showing how to find our condo. Finally, make sure that you receive a car access pass for each vehicle in your party.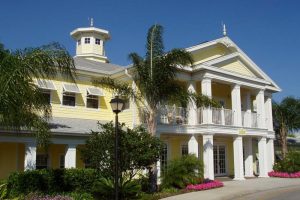 The Condo: 604 Rum Run
Our Bahama Bay Resort condo is a short walk from the Clubhouse. To find us, simply exit the Clubhouse and turn left, and you will find it across the road. It is just past the tennis courts and the amazing kiddy splash park. Look for building 32, which has parking immediately in front. It is on floor 1 (the ground floor), meaning no stairs when unloading your suitcases, groceries or shopping.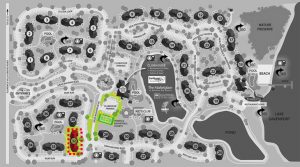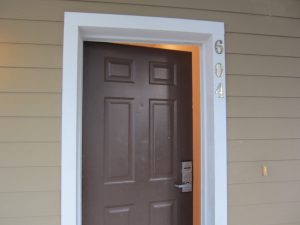 The pool at the back
You will quickly see that the view from the patios of the condo is of the pool. And you can will enjoy swimming all year round because the large pool is heated in the winter months. You can also let the rest of your party swim while you prepare dinner because the pool is so close to the condo. Then you can simply call them from the balcony when it's time to come and eat! There's also a large hot tub / spa to the side of the pool. The resort recently replaced all the poolside furniture. Therefore there are new chairs, loungers, tables and large umbrellas for your comfort.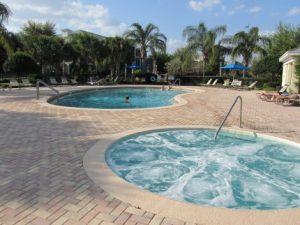 ---
Book with us now
Email: familyfield7@gmail.com