Tradewinds Restaurant
Tradewinds Menus
Tradewinds restaurant Bahama Bay is the restaurant at the resort and is situated poolside, next to the sandy beach.  Therefore, you can easily find it on the Bahama Bay Resort map.  Just click below to expand or download the food and drink menus.  There is a wide selection of wonderful food and drink for you to enjoy, and don't forget to ask at the bar about the daily specials.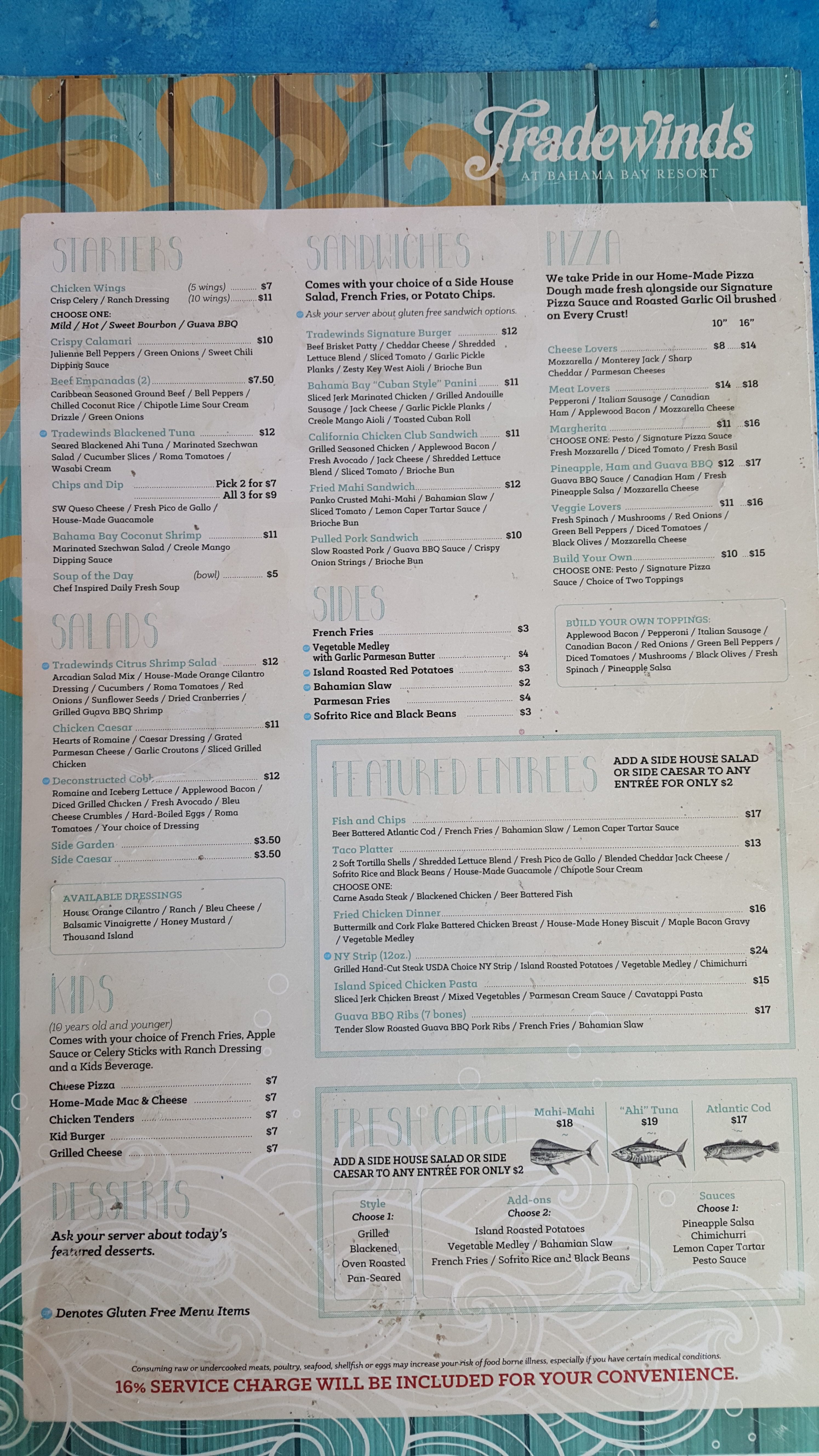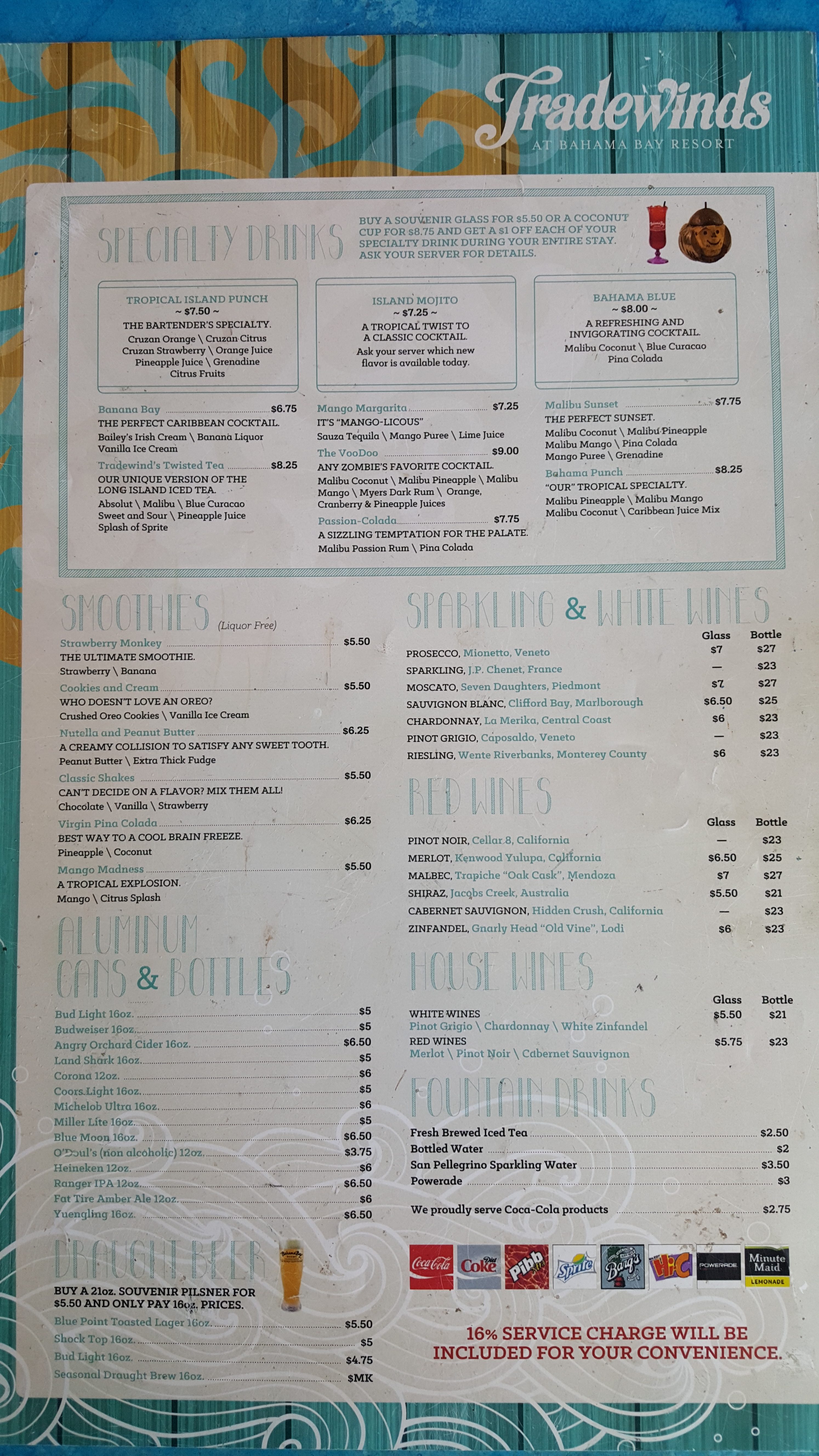 Daily Specials
There are also a variety of tantalising daily food and drink specials at Tradewinds, the Bahama Bay resort restaurant and bar.  Just ask at the bar for details!
Poolside Service
Full poolside service is also available at Tradewinds, the Bahama Bay restaurant and bar.  Nothing beats relaxing by the pool with an ice cold drink and that wonderful Tradewinds Signature burger and fries!
---
Book with us now
Email: familyfield7@gmail.com